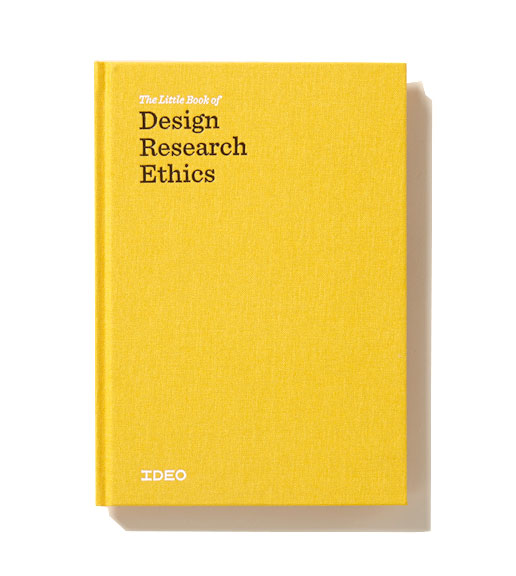 Download The Little Book of Design Research Ethics
This book is a guide on how to seek and share insights about people's lives in an ethical way. Though it was originally created for IDEO designers, we realized it offers practical guidance to a wide range of situations where people's trust and respect are at stake. We hope you'll find it useful. Learn more at IDEO.com.
By filling out the form below you are agreeing to receive the occasional email update from IDEO. You'll also receive access to the download options immediately.