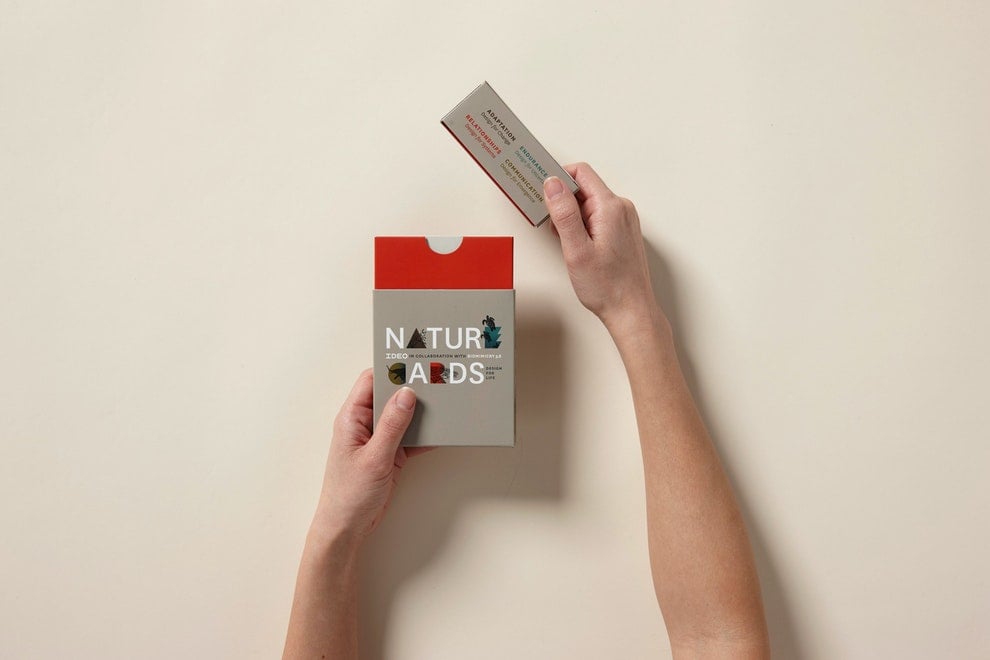 Download IDEO's Nature Cards
Nature Cards are a collection of cards featuring strategies from the natural world that inspire us with a new mindset as we approach design challenges. Use them to frame your design challenge, evolve your business strategy, brainstorm, teach, or simply to think creatively and holistically with nature in mind. Learn more about the cards here.
Fill out the form below to receive the occasional email update from IDEO. You'll also receive your Nature Cards immediately.